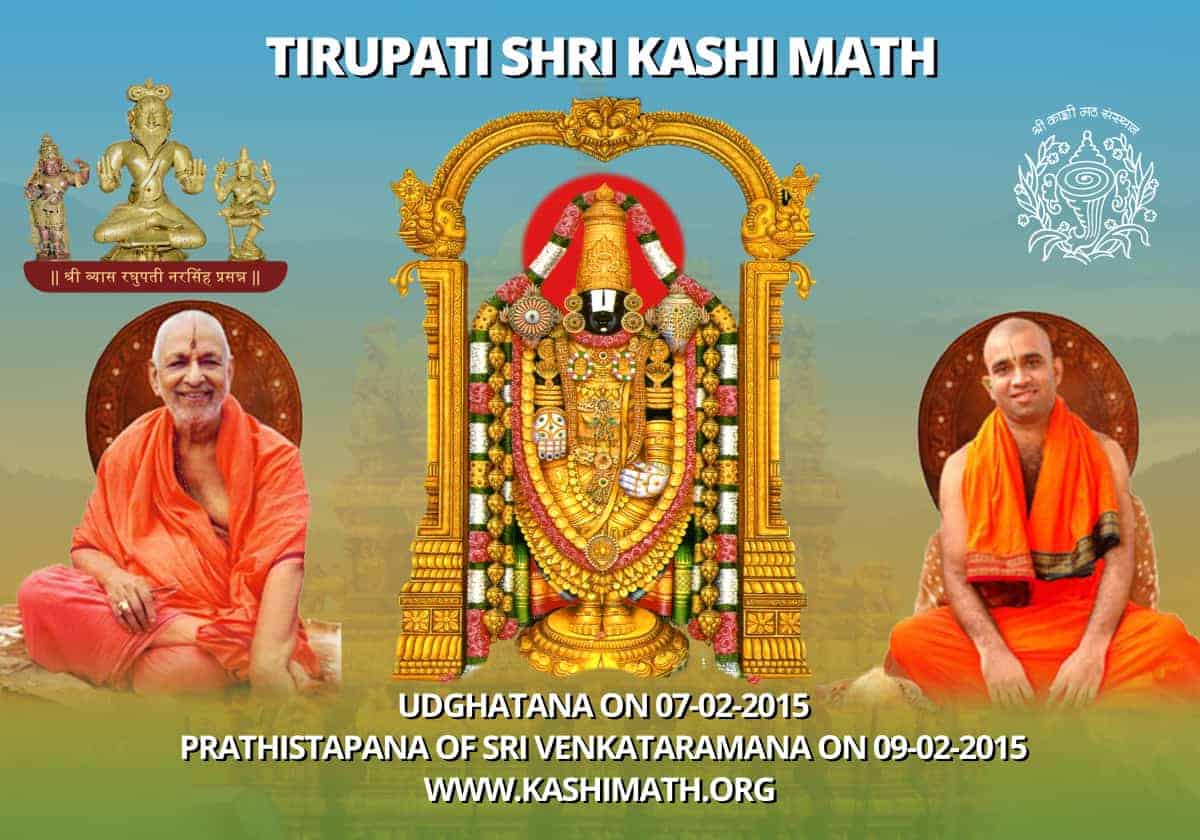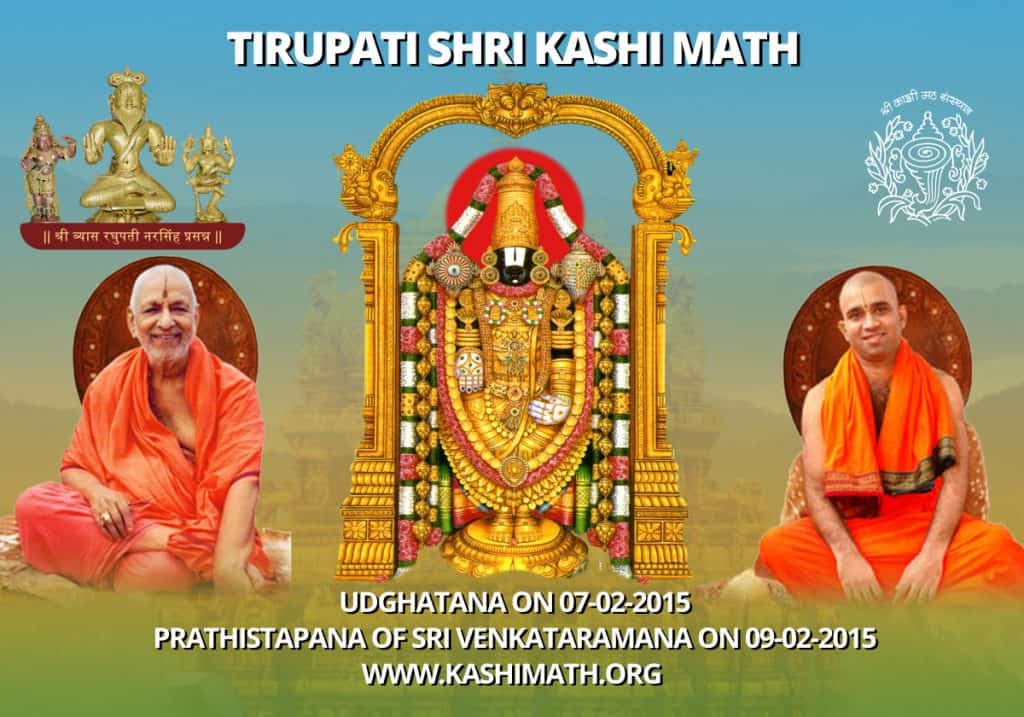 As per the divine directions and guidance by
H.H Shrimath Sudhindra Thirtha Swamiji,
Mathadhipati of Shree Kashi Math Samsthan,
the newly constructed
Tirupati Shri Kashi Math
will be inaugurated by their Patta Shishya
H.H Shrimath Samyamindra Thirtha Swamiji
on Saturday|February 7, 2015 at 09:00 AM (Meena Lagna) and
Pratishtapana of Lord Sri Venkataramana
with consorts Sri-devi and Bhu devi will be performed by
the lotus hands of H.H Shishya Swamiji on
Monday|February 9, 2015 at 08:58 AM (Meena Lagna).
All are cordially invited to attend this sacred event and
be the recipients to grace of Sri Hari Vayu Guru.
President and Members,
Tirupati Shri Kashi Math Construction Committee.