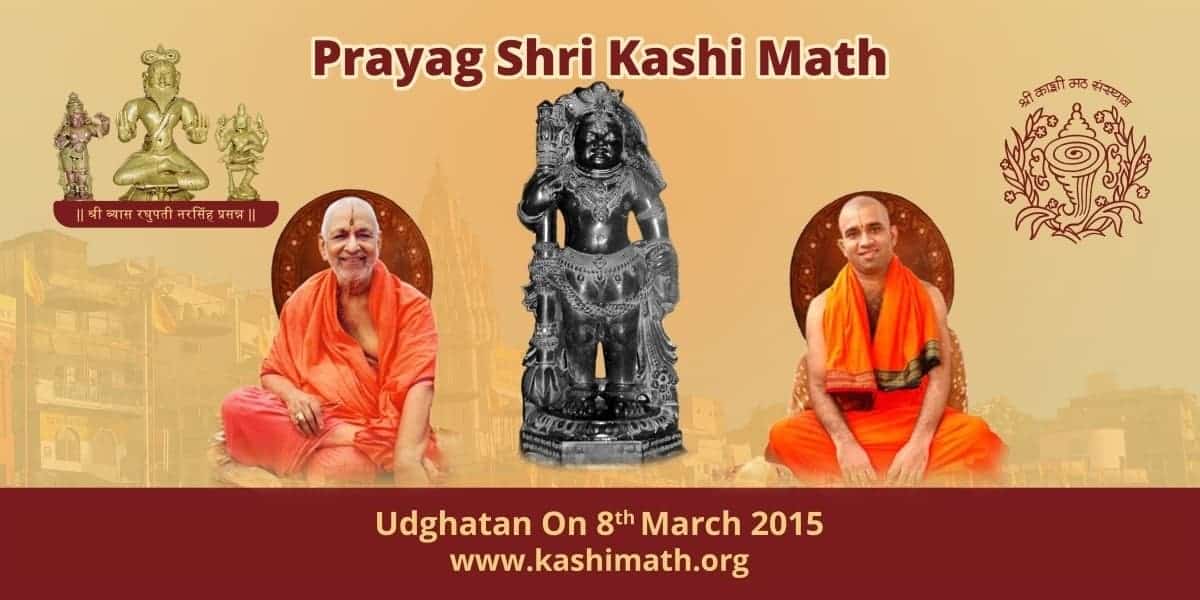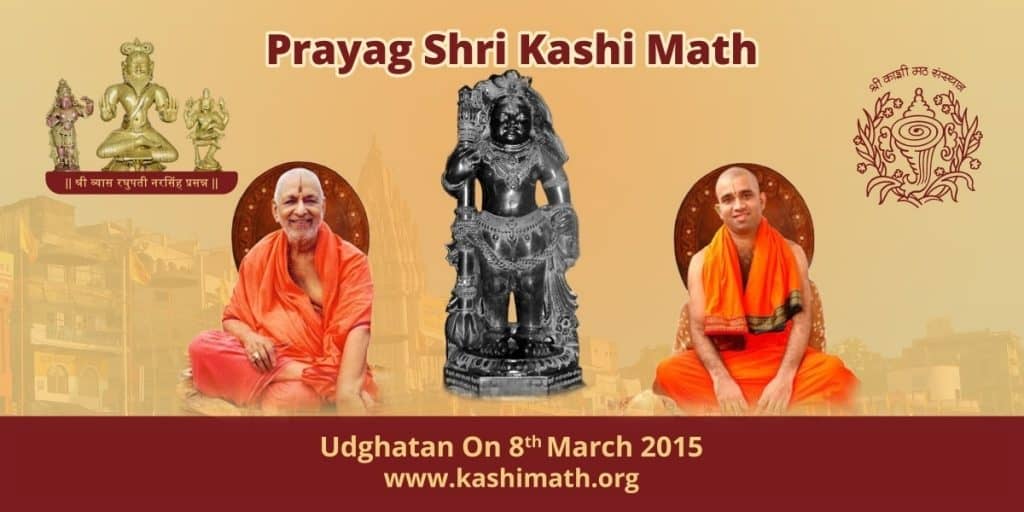 As per the orders of His Holiness Shrimath Sudhindra Thirtha Swamiji, Mathadhipati of Shree Kashi Math Samsthan Varanasi, the Udghatan of the newly constructed building of Prayag Shri Kashi Math by Patta-Shishya H. H. Shrimath Samyamindra Thirtha Swamiji will be held on Sunday|March 8, 2015 at 08.00 am (Meena Lagnam).
All devotees are invited to participate and get blessed by Sri Hari Vayu Guru.
 President & Committee Members,
Prayag Shri Kashi Math.
NOTE : H.H Shishya Swamiji's Varanasi Mokkam details
March 03-06, 2015:

Varanasi Shri Kashi Math, 22/86 Brahma Ghat, Varanasi – 221001


March 04, 2015: Punyatithi Aradhana of H.H Shrimath Raghavendra Thirtha Swamiji
Following Sevas may be offered during the H.H Shishya Swamiji's Mokkam at Varanasi and Prayag:
| | | |
| --- | --- | --- |
| 1. | Full Day Seva | रु 25005/- |
| 2. | Samaradhana Seva | रु 15005/- |
| 3. | Phalahar Seva | रु 10005/- |
| 4. | Pushpalankar Seva | रु 5005/- |
| 5. | Bhiksha Seva | रु   2505/- |
*Seva 1 to 4 includes Bhiksha Seva
For any assistance and Seva booking, please contact:
Manager, Varanasi Sri Kashi Math – Phone: 0542 – 243 5632
Sri Nityanand Shenoy, Prayag Shri Kashi Math – Phone: 081082 22585